In this guide, you learn how to authenticate your domain and set up your custom domain as email from-address. Once you're done with authenticating your domain, please let us know by emailing support@emarketeer.com and we'll activate the new email service for you. 
How to set up custom email domain (authenticate your domain):
1. In eMarketeer, go to "Account" -> "Email domains" and click to "Add a domain".
2.Enter the domain name you want to authorize. E.g. "yourdomain.com" and click to add.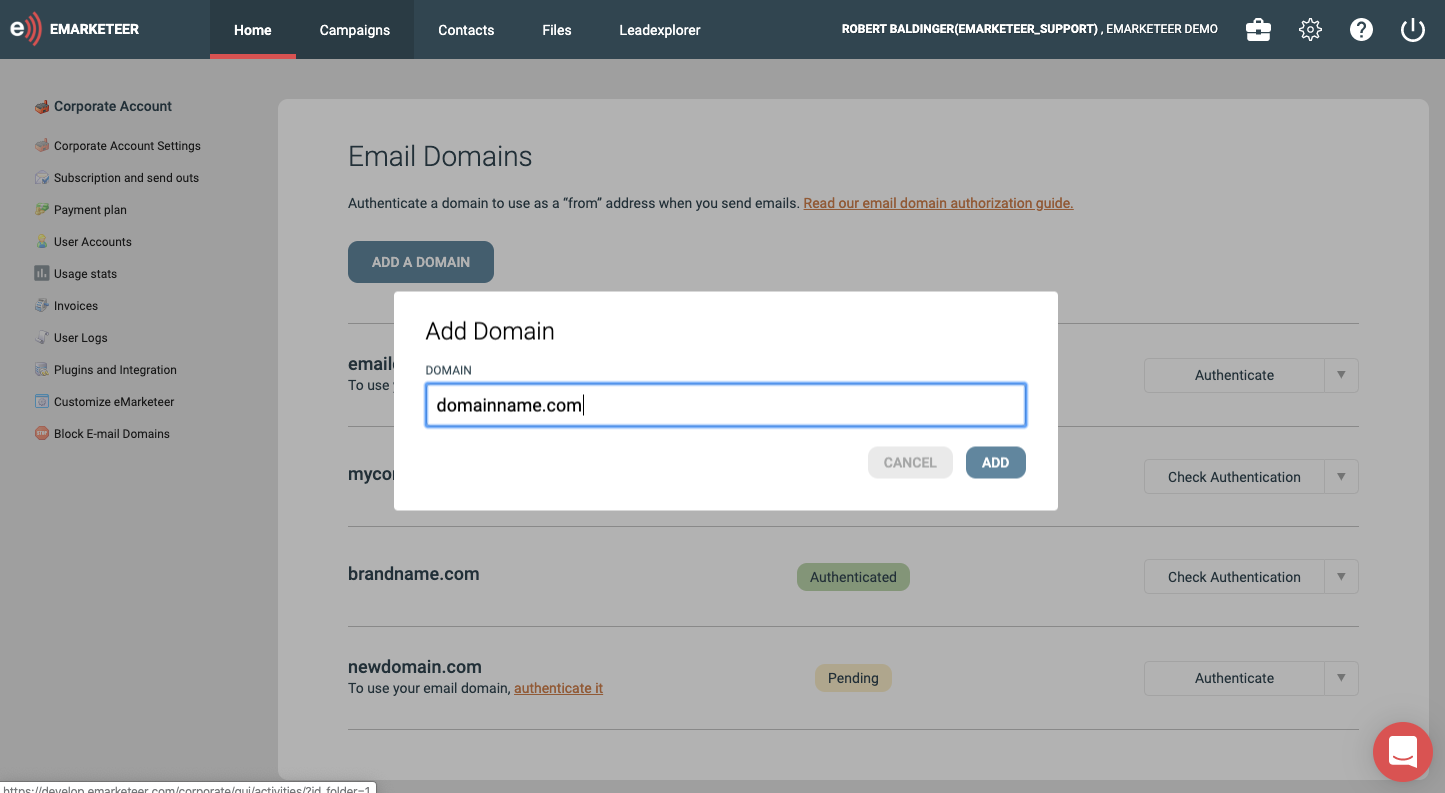 3. Now you see a list of records. Add those records to your DNS. Note: Making changes to your company's DNS may not be accessible to you. If someone else at your company is responsible for the DNS (most often the IT department), you can click the link in the authorize dialog to conveniently send all information to the person in charge of your DNS.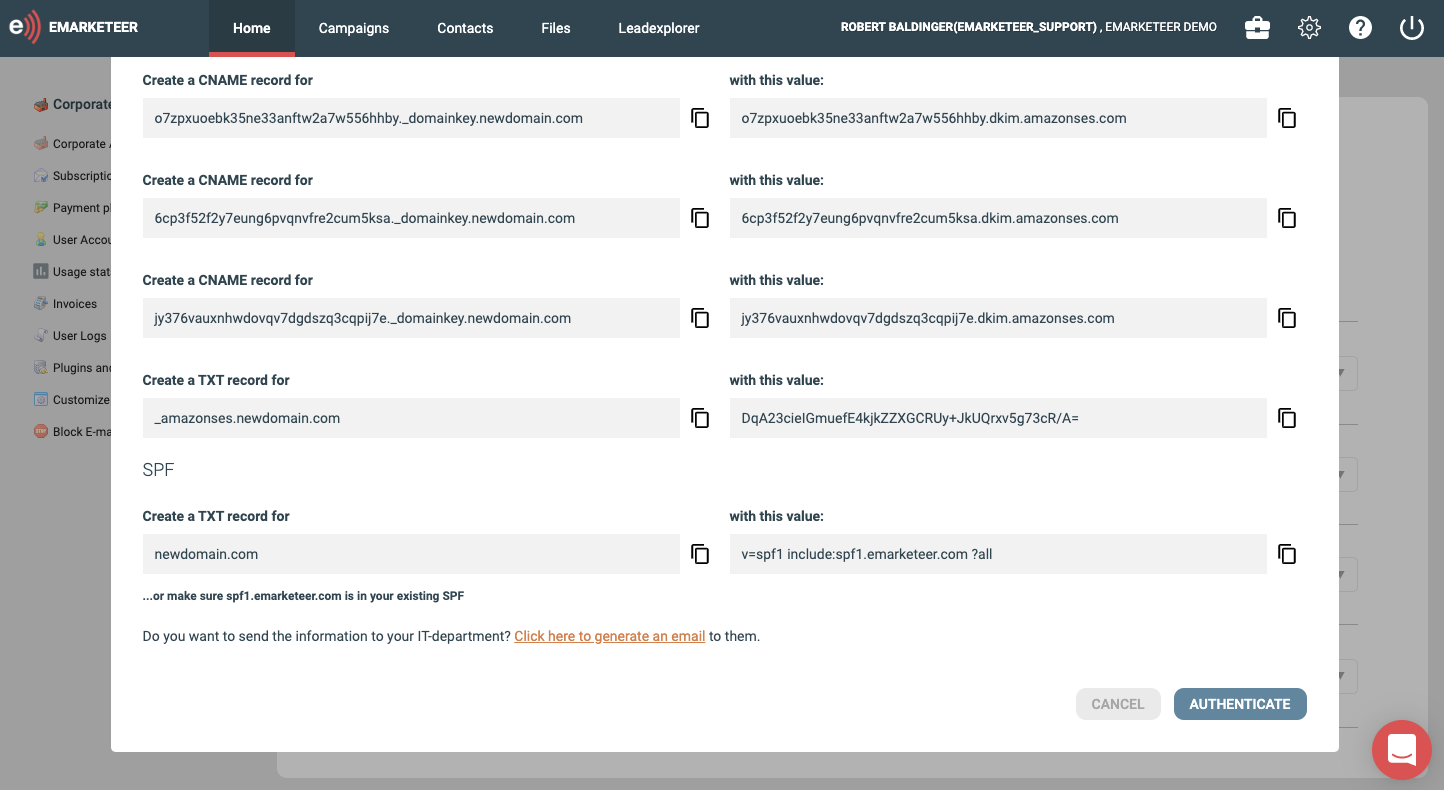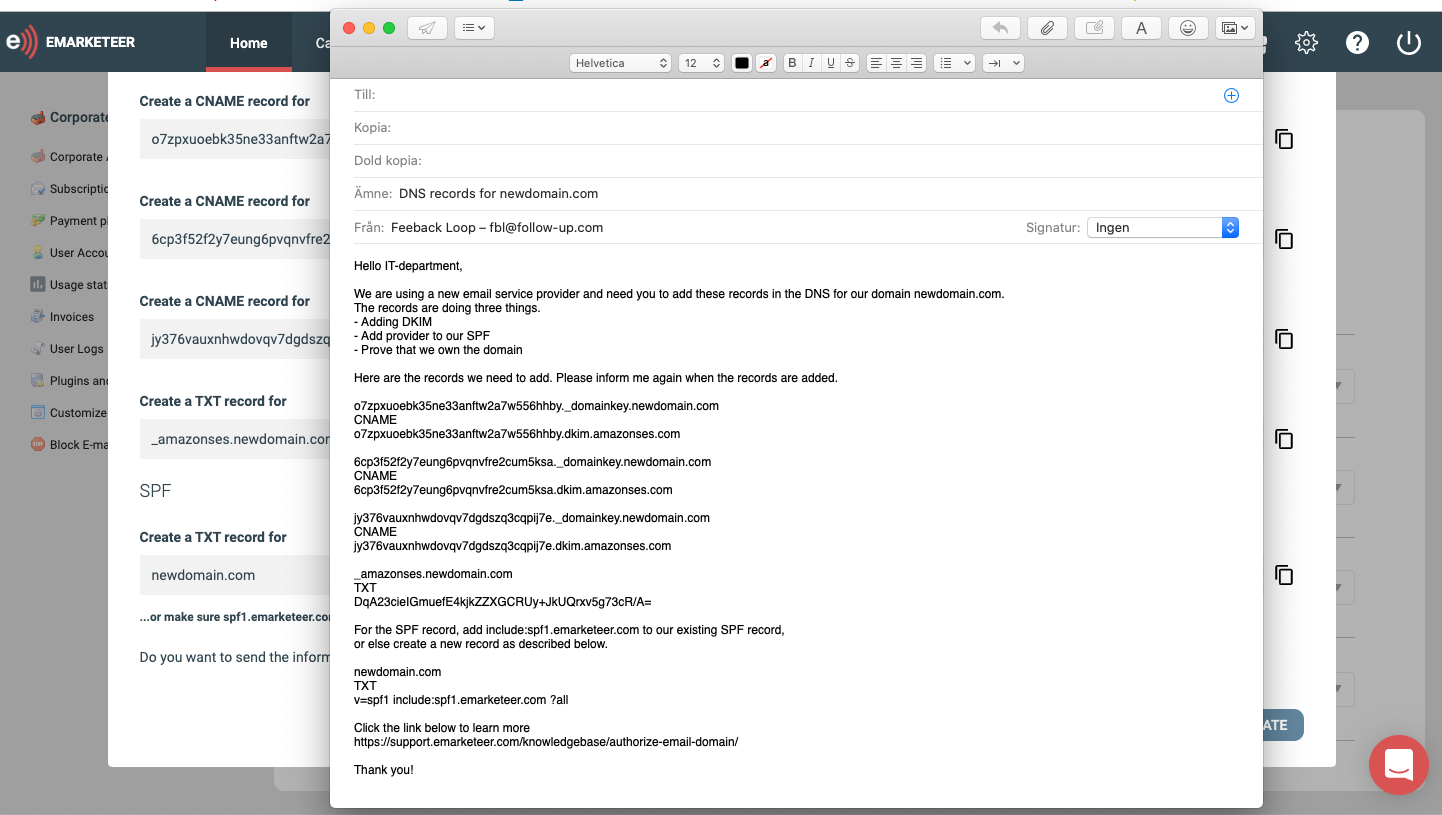 4. Once the records are added to the DNS, go back to eMarketeer and in the authorize dialog, click the button "Authorize".
5. If the records were added correctly, pressing the button will validate and accept the authentication. If there's something wrong with the authentication, it will be marked with a red color.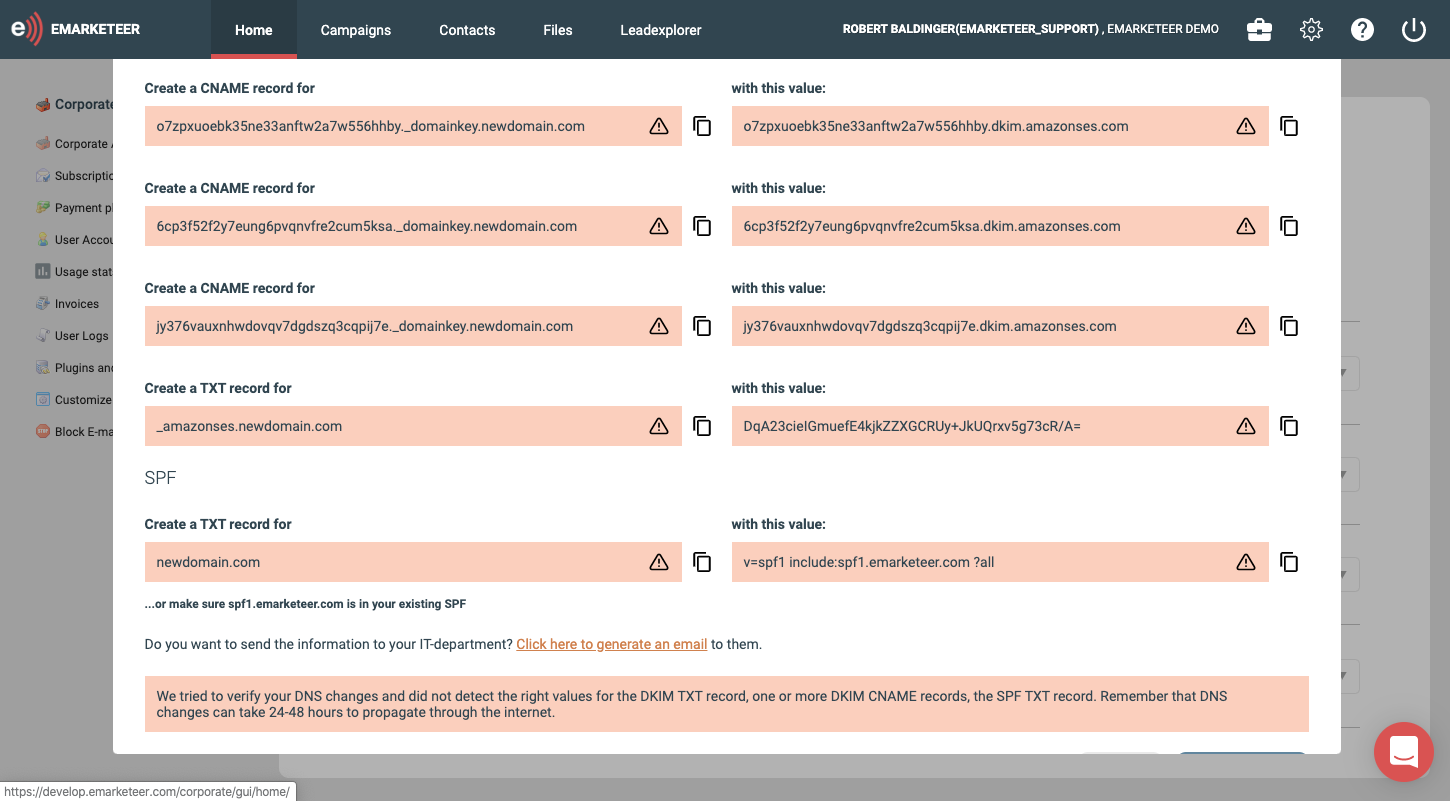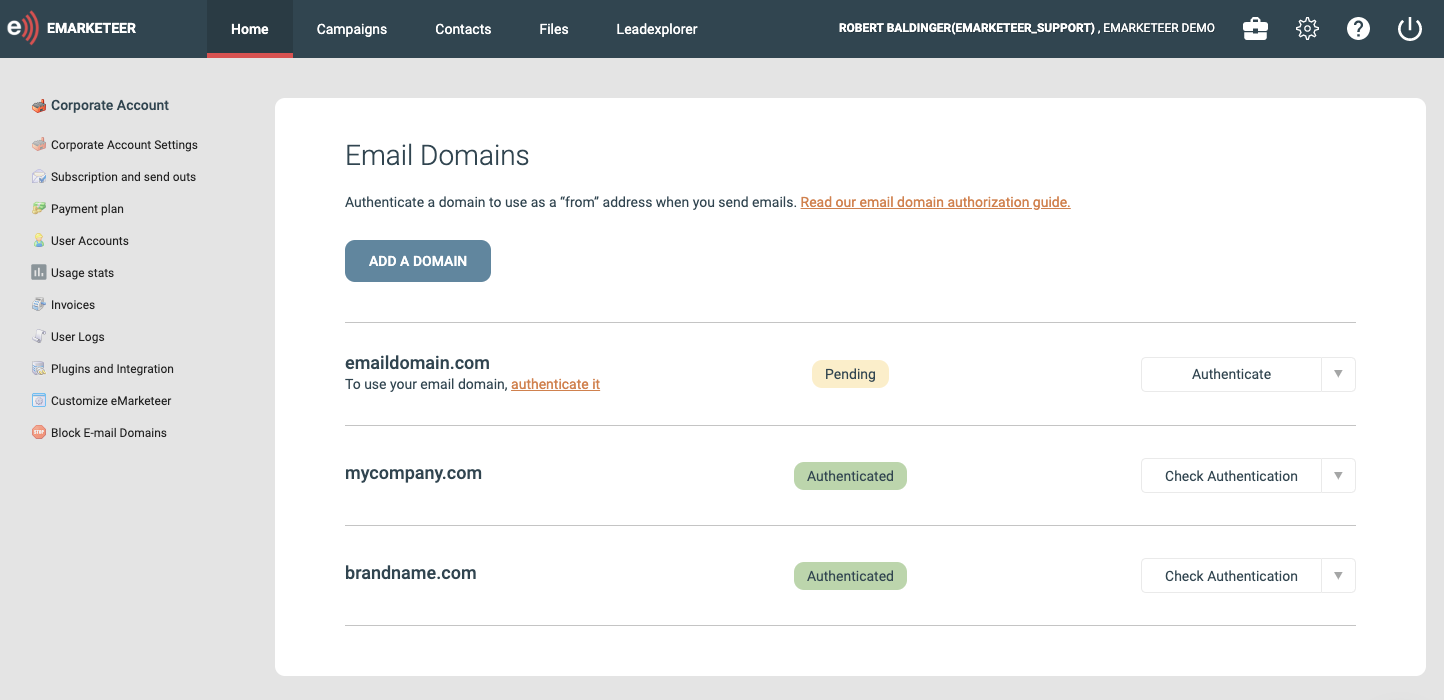 Note: DNS changes are often updated quickly, but please allow up to 48 hours for them to take effect.
6. Notify eMarketeer's support team that you authenticated your domain and they will activate the new email service on your account. You can reach them via the chat in eMarketeer or at support@emarketeer.com
You may repeat these steps if your have more domains you'd like to authenticate. Once the domain is authenticated, you can send emails from eMarketeer using your domain as "from email-address" with the best deliverability possible. If you need any help or run into questions, just shoot us an email at support@emarketeer.com.